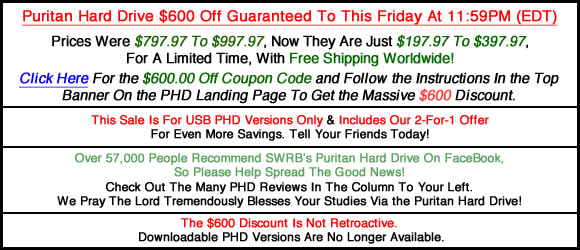 "Behind every great movement of God stands a few generous men and women called Gospel Patrons. Their role of resourcing, partnering, and strategizing with those who proclaim the gospel fueled amazing works of God. This book tells three stories from history that invite us to believe God, step out, and serve the purposes of God in our generation too." - Gospel Patrons: People Whose Generosity Changed the World https://www.gospelpatrons.org/ -- You can get a free PDF and audio (MP3) version of this stirring book at https://www.gospelpatrons.org/. Just sign up to their email list (at the bottom of of the page at https://www.gospelpatrons.org/), and confirm the email they send to you, to confirm your email subscription, and they will email you the links to the free versions of the book, Gospel Patrons: People Whose Generosity Changed the World, when they respond to your email list confirmation email. This book demonstrates the indisputable importance of the people God calls to help fund the ministries that He has chosen to play large rolls in some of the biggest Reformations and revivals in history. It uses the examples of William Tyndale, George Whitefield and John Newton. As with all links we provide we only agree with that which is in agreement with the Bible at the sites where the URLs point.
Pastor Paul Washer Recommends the Puritan Hard Drive

"In the history of extra-biblical study and research tools there has never before been a resource as useful as the Puritan Hard Drive... The Puritan Hard Drive is a tremendous blessing... the KnowledgeBase software on the Puritan Hard Drive provides an effective road map to access the material in ways that are easy-to-use, organized and highly productive. With the click of a button, you can easily do ten hours worth of research in just seconds!... Having the Puritan Hard Drive is like owning the largest Puritan and Reformed Library in the world along with a full time research assistant with his PhD in Puritan Studies from Oxford or Cambridge. Imagine not only owning the largest Puritan and Reformed library, but having a full-time team of world-class research assistants at your beck and call... It is almost as if God is saying, "Here is a tool that will lead you to more truth faster than ever before. Make the best possible use of it and bring much glory to My Name." (2 Timothy 2:15, Ephesians 5:16)."
- Pastor Paul Washer, Founder and Director of HeartCry Missionary Society, Author, Conference Speaker, etc.
Dr. Joel Beeke Recommends the Puritan Hard Drive

"The Puritan Hard Drive is a massive collection of primary Puritan resources, dozens of which are very hard to find anywhere else in the world. Any lover of Puritan literature, which, more than any other body of literature ever written, powerfully expands our minds, convicts our consciences, allures our hearts, and moves our hands, will find a treasure trove here."
- Dr. Joel R. Beeke, President and Professor of Systematic Theology and Homiletics at Puritan Reformed Theological Seminary, Pastor, Author of many important Reformed books (including the must read, Meet the Puritans: With A Guide to Modern Reprints), Editorial Director at Reformation Heritage Books, etc.
---
Phone Orders:
(780) 450-3730
---


To obtain free Reformation books, Puritan MP3s and Calvinistic videos, SWRB discount coupons, etc., add yourself to SWRB's Puritan and Reformed email list by using the form above.
---
---
---
---
---
---
---
---
---
---
---
---
---
---
---
---
---
---
---
---
---
---
---
---
---